Welcome to Dave Horner's Website!
No Really. roll Riiight.

Sunday, 21 September 2014 22:17

who||what needs to be the focal point now? ℝ ℚ self-manage Δ participation Α↔ℍ↔Ω
Tweets by @MrHorner2U
u'll find changed perception when that occurs && fall deeper into key.
Tweets by @MrHornerToYou
what's a matter?, I'm not sure myself; happy to talk with u about it.
good luck with that; whatever ℎ might happen to =.
best to speak in code && deal in the truths as u & I see && define them.
(the details always fall in place don't they; magically!)
think for urself. more toward. move away. R u steady now? Under control? I know well.

mutual attractiveness; mitigating circumstances; points of (de|re)flexion: freedom in the 21st century.
irrationality enslaved by selfish genes. u and other.
do we reach the other side? conscious purpose in continuous pattern.
!automatic where&&when internal meets external.
nobody wants to be played. find the truth. control the machine. patience. play.

since neither dare lower it's head to other; no 1 wins.
here; missing finger, phase-wrapped nose. sometimes both.
classical approach. smooth out. control your instrument. find|phone|follow a friend. ICE-COLD.
uncover intangible tones in the neglected garden.

R u being authentic you && Am I being authentic me?
pin point minor 3rd. arrive at same point u start. tonality of self. Don't try, play the notes as they come.
use cycle; make statement, apply and progress. divide && conquer.
resolve and add it up. do us all a favor.

10 types of relationships. those that do; those that do not.
YOLO; illustrate the sound of ur tonality && rythmn of love. JFDI
fix what u see as broken; walk away from that which can't be fixed in the time && energy we have.
change your life, change others lives.
Or; maybe, hopefully the field technician||someone will realize && fix the (phase-wrapped nose||morphine drip) 4 u.
(here's hoping; steady as she goes. here we go again. what's ur constant problem?)

snap back to reality. communicate the constants which are apparent in your life.
share && save us all the time&|energy of doing it without u. r ya here for a reason? I'm not sure myself.
Α↔ℍ↔Ω is quite an expanse; - get in where u fit in.
lexeme&&lemma, unidirectionality hypothesis, cline of instantiation.
find what you like?. what's your truth?
stand in solidarity of|with something. splash around; go ahead.
where's the genie in aladdin's lamp? Deus Ex Machina. i'll wait.
find && study the bounds of the problem. You've got time.

mixed up in the wash; hang me out to dry. Are you steady now?
like the whites the whites of your eyes.
can you hear the bells? joyful. && triumphant. Dumb. Dumb Dumb. Snost & lost.
how many miles from 46825 ↔ 518031?
you tell me

Last Updated on Thursday, 15 January 2015 22:04
random vs random

Thursday, 27 March 2014 19:58

to infinity without comprehension.





moves in current game:

0


black:

0

white:

0

draws:

0


[stop] [slower] [faster]
last game:
min moves: max moves:

0


total games:

0

total moves:

0
2013 three, that is a magic number.
Wednesday, 11 September 2013 08:01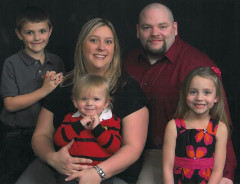 3, that's a magic number.
A man and a woman had a little baby.
Yes, they did.
That's a magic number.


➂ ❸ ➌
No more, no less.
2008 a year in review.
Thursday, 13 November 2008 08:26
My last update was Friday, 30 November 2007 12:43. The lack of update results from the front page of the site being neglected. I do update this website daily, but it is typically not to sit and reflect on what was. There are a lot of things that happen in a year and it is hard to summarize in a few paragraphs, but I will try.

Ella turned 1 year old and Noah is now 4 (such a big boy!). Noah and Ella play together constantly and are great friends. Ella's favorite word is Daddy...which makes me very happy. Noah and Ella were Mr. Bones and Daddy's little angel for Halloween this year. The kids are growing up so fast it is pretty unbelievable. We are extremely blessed.

Dayna and I went to Vegas together and saw the musical Spamalot, experienced Madame Tussauds Wax Museum, watched the Bellagio Fountains, walked the strip, ate some good food, and enjoyed a bit of the blackjack. Good stuff.

Work has been going well for me as I've been doing software consulting out of my own company TecDev since 2006. As always, please contact me if you've got a software need.

Development wise, I've been taking in all of the new features of .NET > (2.0). This includes WCF, WF, and WPF which are big improvements to software development in windows. I'm very excited to see IronPython and the DLR. Silverlight finally provides a supported cross-platform (mac,phone,windows) .NET solution to help us move past HTML. Exciting stuff.

I've been continuing research on visualizing my MRI data in the Visible Dave Project. I'm hoping to get something together soon for visualization. I am currently learning CMake, VTK, ITK, and FLTK to segment my brain structures in 3d. Such amazing open source code!

I've become even more geeky and connected with passing time....and I didn't think it was possible! But I'm now doing quite a few social networks and web 2.0 thangys...



Well, that about does it for this one. That wraps er all up. Thanks for stopping by.
--Dave

Christmas and a new YEAR coming.
Friday, 30 November 2007 12:43
Here we are, 2007 coming to a close. I can't believe how fast time flies. You look down for one second and a whole year passes you by... It only gets worse as you get older....at least it seems that way anyway.

There are a lot of things that happened in the past year. Dayna and I are very excited about Ella and Noah. Ella is now 5 months and Noah is 3 years. Things have gotten much more interesting around the home, two kids is definitely more work than one. But it is also a lot more fun too.

Noah was very excited for Santa's visit and was very fortunate to have opened many presents on Christmas. Ella just starting to eat cereal and enjoys watching Noah jump around the room while he plays.

Thanks for visiting my site and have a happy new year!
--Dave


Welcome home Ella Marie Horner!
Tuesday, 31 July 2007 20:12
Welcome to the world baby Ella Marie Horner!

Ella was born on July 27th, 2007 @ 8:52am. She weighed a healthy 9 lbs 8.5 oz and measured 22 inches long. The labor was about 12 hours long, with only 20 minutes of hard pushing at the end. (not that it was easy)

We're so happy to have such a wonderful and cute baby girl!

--Dave, Dayna, Noah, and now... Ella.


Graduation 2007
Wednesday, 09 May 2007 21:30
It is official...we are both done with our Purdue undergrad degrees! Dayna received her BA in psychology with a sociology minor. I received a BS in computer science with a math minor.
Flickr photo boothing.
Monday, 07 May 2007 09:20
I was playing with mac OSX's photo booth app the other day. I found a plugin for photo booth which allows you to upload your photos to flickr automatically. I loaded the plugin on both my macbook and my imac. Pretty neat that you can setup a stereo rig like this! I was able to fire off quite a few pictures, many of them in sync. Check out the pics. [Slideshow] [Explore]
Hello daughter...
Thursday, 19 April 2007 06:14
Have a look. Here is the hand of my new baby! Nice to see five fingers.

Noah's first science project!
Monday, 12 February 2007 01:12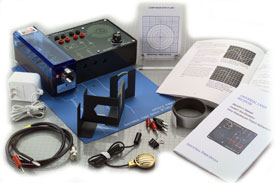 Hey guys,

Noah was bored one day so he and I built a machine which measures the speed of light and other physical constants. Noah thought it was pretty remedial but we are really kicking ass in his daycare science fair.

But seriously....I'm building one of these kits cause thats freaking cool. First kid I can convince...I'm building one. :)

Also if I haven't told you already....
Dayna and I are pregnant again!
Just heard the heartbeat.
More info on the baby soon!

Love,
Dave, Dayna, and Noah + 1/3
Happy 2007!

Tuesday, 02 January 2007 19:14

Wow, time moves fast. 2006 turned out to be a real nice year. Christmas 06 was really nice, Noah figured out what a present was and how to unwrap them. So it was a lot more fun to watch :).

Have a Happy New Year!

--Dave, Dayna, and Noah
Summer update 06
Saturday, 05 August 2006 09:39
Summer has been crazy. We've been very busy, Noah is saying his first words.... daddy and mama. This picture is from a webcam we had while I was away on a work trip. --Dave
Welcome to 2006.

Monday, 16 January 2006 20:53

2005 was a good year Noah turned one, he started walking and is learning new things everyday. He loves our new puppy Hurley that we bought him for Chirstmas. Hurley is a puggle, which is a pug mixed with a beagle (look for photos in the gallery).

The house is coming along, we finally got our furniture and we really like it. We've almost painted every room in the house and replaced every major appliance.

Dayna and I are both really busy finishing up school. We are both in our last year.

--Dave, Dayna, and Noah


Last Updated on Thursday, 17 August 2006 17:23
So its been a while, but we are still here!

Tuesday, 26 April 2005 19:25

Hey everyone! It has been six months since our last update. We are really doing great. Noah is getting BIG! He's started to eat baby food in addition to his normal bottles. Dayna and I couldn't be happier. The house is coming along, we've now painted four rooms. Our next improvement is all new furiture which we ordered a month ago! So we are patiently (all, I guess I have to be patient) waiting. We had photos of Noah taken professionally, as well as a family picture of us all. Check em out in our gallery.

--Dave & Dayna


Last Updated on Tuesday, 26 April 2005 19:29
Noah is HERE!
Tuesday, 02 November 2004 21:06
After nine months of waiting, Noah David Horner is finally here! He was born on Oct. 16th 2004 @ 10:59pm. Noah weighed 9 lbs 5 oz and was 21 inches long. The labor itself was about 14 hours long.

He's been home now for 2 and a half weeks. Healthy and happy. :)

I've uploaded some new pictures. Try the slideshow or browse the photos.

Dayna and I couldn't be more happy.

--Dave, Dayna, and now... Noah.
Last Updated on Tuesday, 02 November 2004 21:44
Back from Summer Trip of '04

Sunday, 05 September 2004 22:27

We went to North Carolina for Chris and Leslie's wedding on Aug. 14th. Pictures are here. On the way there we decided to go to Fl. to visit family. It was a fun time. Dayna and I swam in the ocean. We still haven't picked up our professional wedding photos. We'll post em when we get em.
Wedding was picture book perfect.
Saturday, 24 July 2004 00:31
Dayna and I would like to thank everyone for coming to our wedding! The wedding and reception went off without a single hitch. It will certainly be a day to remember for both of us. We've uploaded the pictures given to us by our friends and family... so take a look. I suggest using the slideshow. If you have any other pictures please let us know. In the next few weeks we'll be uploading the professional pictures our photographer took as well as home videos.

Again, thank you so much for making our day a special one. Thank you for your generous gifts and thank you for being part of our lives. We are lucky to have so many great friends and family.

Love,
David and Dayna Horner
Last Updated on Saturday, 24 July 2004 00:38
It's a BOY!
Monday, 21 June 2004 21:56
Today we went to see the OB for our first ultrasound. The baby looks healthly (at least to us, the docter has yet to respond) and it is a boy! Dayna and I are very excited, we had both been hoping for a boy! I scanned the ultrasound pictures and put them up in my gallery. Take a look! We also were quite surpised by the estimated due date of Oct. 11, 2004. Up until today we thought the baby was about 20wks, this new information puts the baby at about 24wks.

Fun times ahead, we are just praying for a healthly child and a easy delivery now!

--Dave & Dayna
Last Updated on Monday, 21 June 2004 21:59
Thank you for your kind words.
Wednesday, 02 June 2004 10:40
Dayna and I would like to thank everyone for writing us on the website. (Using the contact link) We are working hard to get our new house in order. Who would have thought moving into a new house would be so much work? Electrical problems have been fun! But things are coming along nicely. Look for updated pictures of our house in the future.

Thanks for coming.
--Dave and Dayna
«
Start
Prev
1
2
Next
End
»