Projects and Research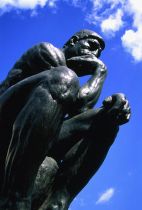 Research, software, and the stuff I like to play with.
I've got all sorts of interests, just not enough time to do them all. I try my best to think about a lot of different things. I record my thoughts on this website in an effort to organize my interests. Hopefully, this work results in something helpful and useful to you.
I've created a category for projects and now I'm working to create articles for each of my interests. I guess this section of the website is for my more formally prepared projects... The links below are to papers and things I've done in the past....and haven't gotten around to creating a sep. article.
Enjoy!
---
Research 2000
Facial recognition papers from research in 2000, motion detection and tracking, and field programmable gate arrays....
Research 2002
Applications and the future of biofeedback
Research 2004
Development of an Automatic Object Tracking Camera System Using Multiple Metrics